About The Tareq Rajab Museum
The Tareq Rajab Museum was founded in 1980 by Tareq S. Rajab and his wife, Jehan S. Rajab. Their deep interest in Arab and Islamic objects of art motivated them to gradually collect over the years during their extensive travels through countries of the Middle East and the Islamic World. Beyond the simple of enjoyment of these objects for their rich visual qualities, it was the feeling of necessity to preserve them for future educational purposes that encouraged both Tareq and Jehan to establish a museum. Their hope was that the museum and its many objects would serve to inspire future generations of artists, crafts people and artisans, whilst also providing pleasure to all visitors from Kuwait, its neighbouring countries and in particular, people from other far away lands upon their arrival in the Arab world.
The Tareq Rajab Museum is currently home to roughly thirty thousand objects, of which over ten thousand are on permanent display. On display are a number of important manuscripts, a large collection of jewellery, arms and armour, costumes and the large bronze door of Sultan Barquq. For more details on all the collections housed in the Tareq Rajab Museum, see the "Collections in the Tareq Rajab Museum" section below. To learn more about the nearby Tareq Rajab Museum of Islamic Calligraphy click here.
Collections in the Tareq Rajab Museum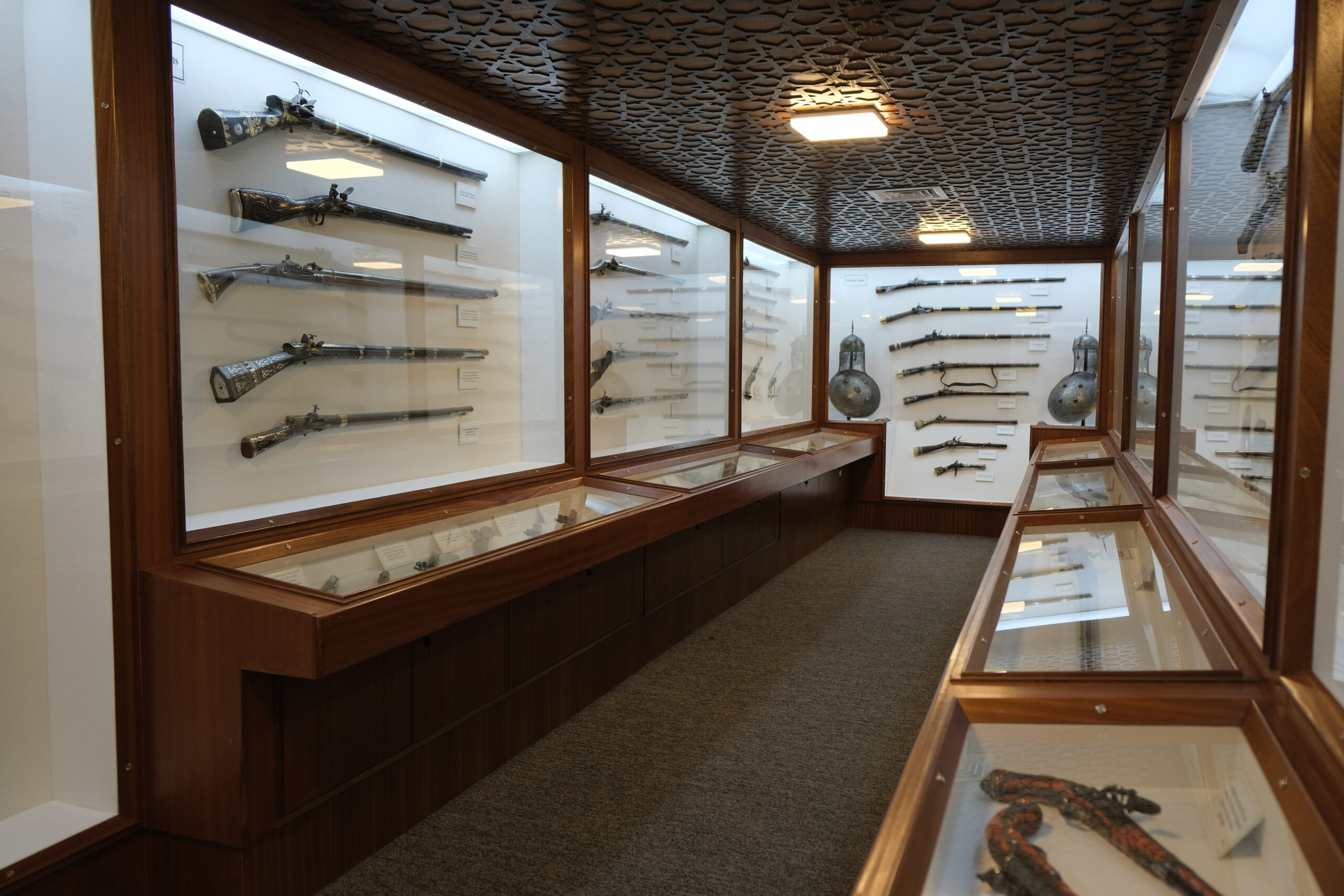 Arms & Armour
The Tareq Rajab Museum possesses one of the most important collections of arms and armour in the region. The museum's collection of over 150 Islamic firearms contains examples from the entirety of the Islamic World, with firearms from Morocco to India and almost every country in between.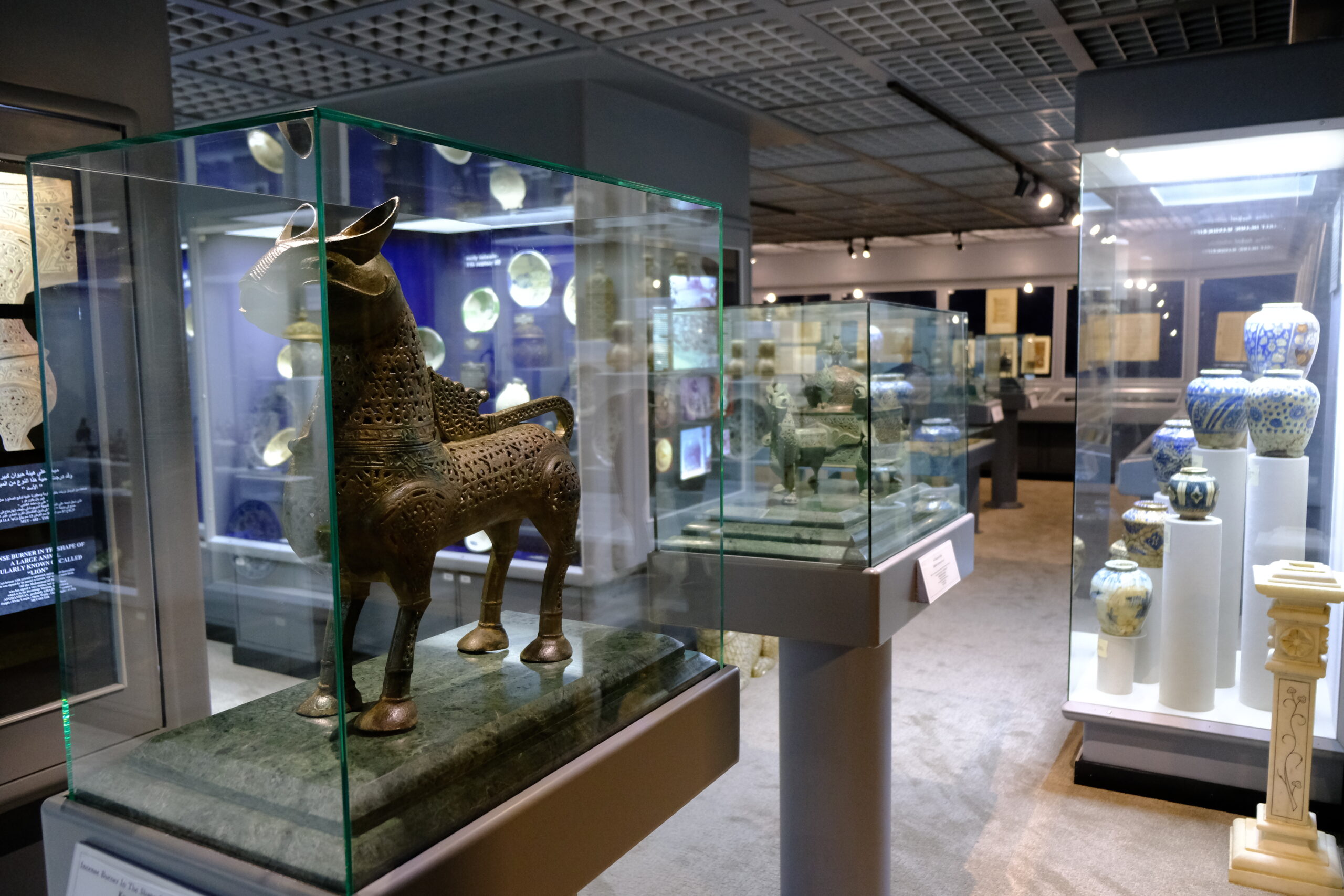 Metalwork
While the Tareq Rajab Museum's collection of metalwork is not as numerous as its other collections, it possesses a number of fine examples of metalworking in the form of rare incense burners. One example of note includes a cast bronze incense burner in the shape of a Buddhist Stupa from Afghanistan (12th century).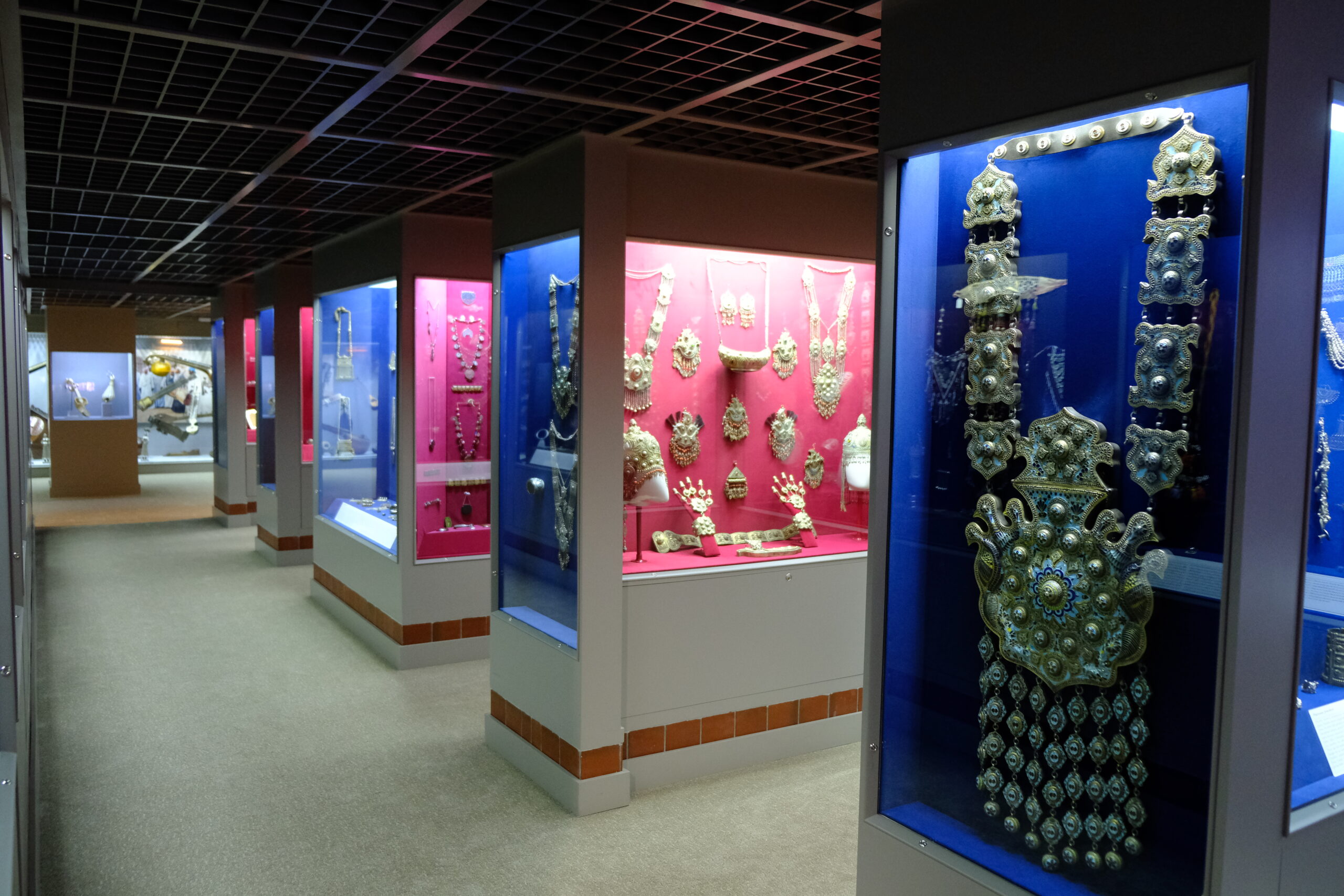 Silver Jewellery
The Tareq Rajab Museum has a vast collection of jewellery from across both Arab and Islamic Worlds. The collection serves as a rich source of information on jewellery worn by both wealthy and poor individuals, providing an insight into the differing taste of cultures and their skill in manufacturing.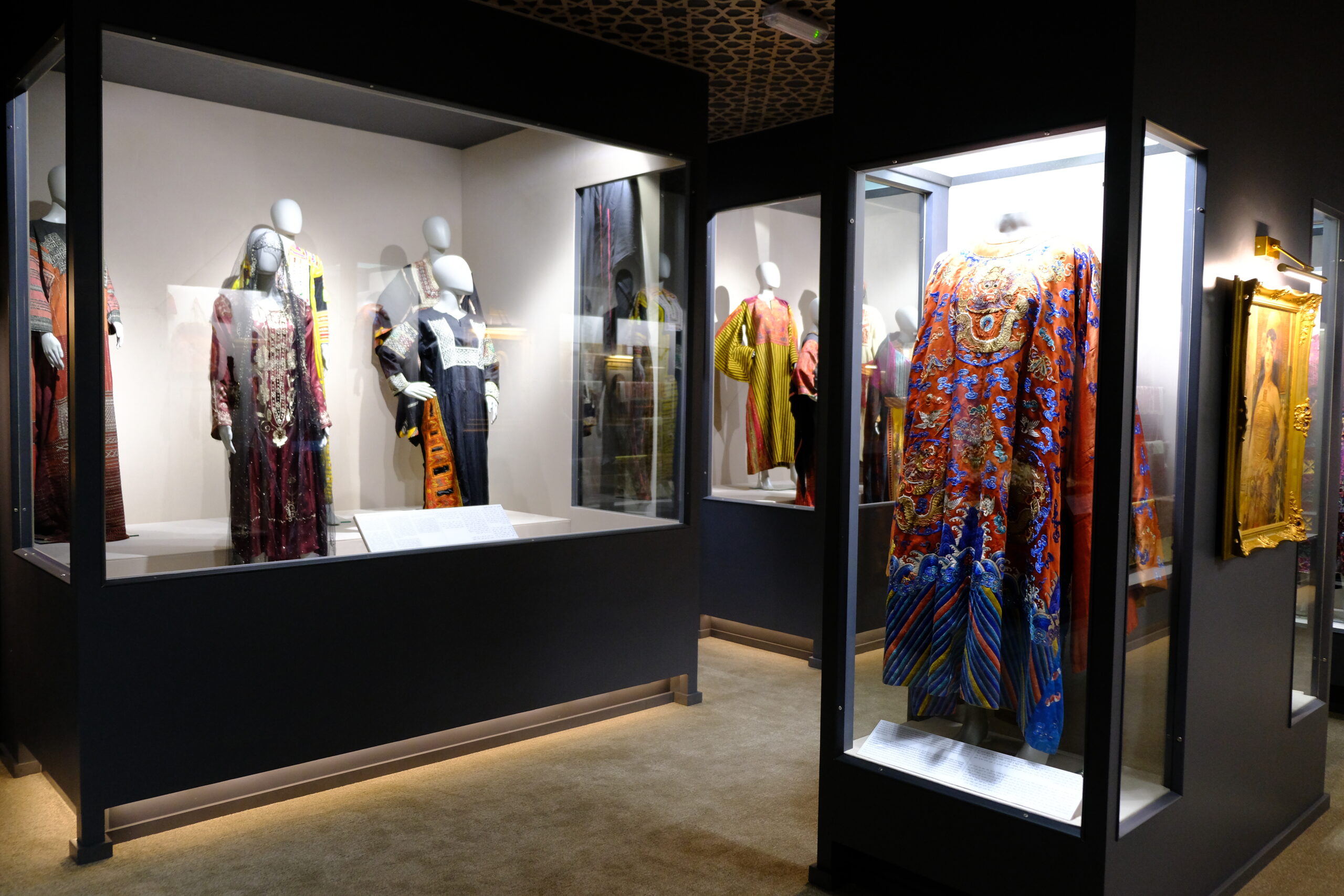 Textiles, Embroideries & Costumes
The museum houses an extensive range of textiles, embroideries and costumes, with examples from Syria, Palestine, Jordan and Ottoman Turkey. Noteworthy examples include a number of Coptic weavings (5th century AD) and early Islamic pieces (8th century AD) from the Tiraz workshops of the Islamic court.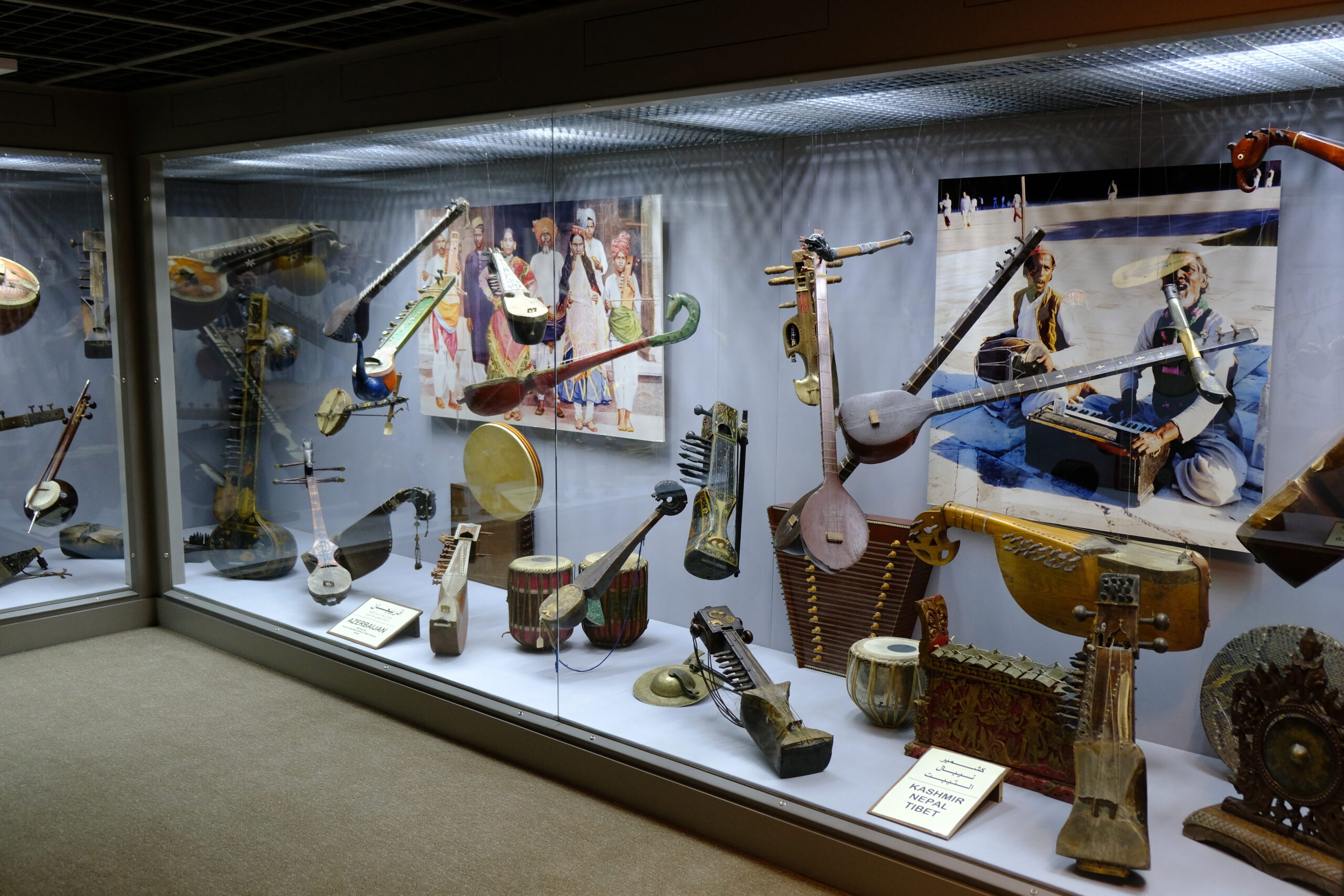 Musical Instruments
The Tareq Rajab Museum contains a range of 18th, 19th and 20th century instruments from across the Islamic World including El Oud (lutes), El Qanun (zithers) and El Nay (flutes), drums and fiddles. The museum also possesses a beuatiful North Indian ivory sarinda dated to the late 18th/early 19th century.
Collections in The Tareq Rajab Museum
Block 12, Street 5, Building 22
Jabriya, Kuwait
Block 12, Street 5, Building 22
Jabriya, Kuwait