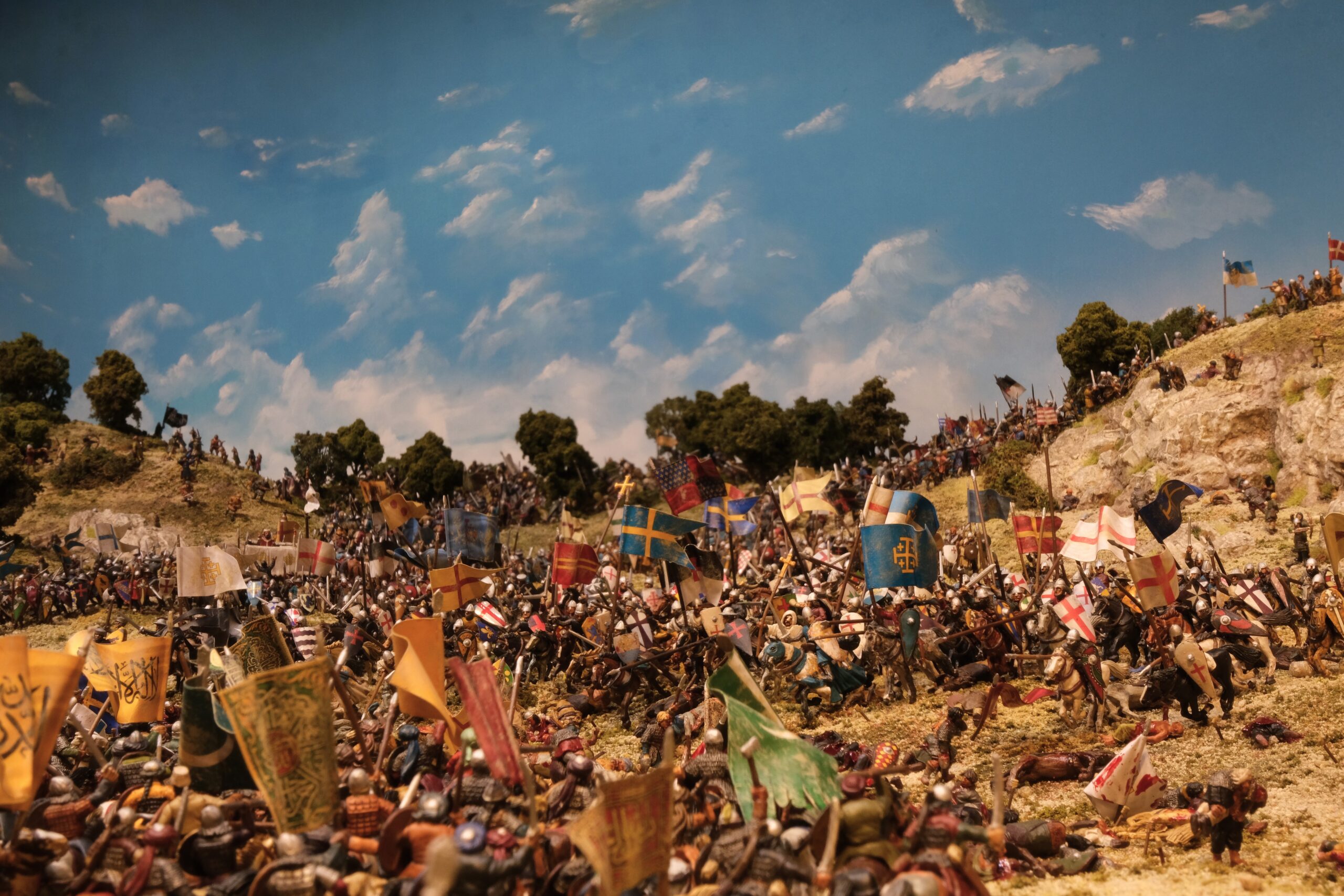 The Battle of Hattin
The Battle of Hattin was not only one of the most important battles of the Crusades, but one of the most important in Islamic history. Saladin's victory at Hattin allowed him to conquer larges swathes of land across the Holy Land, including most importantly, Jerusalem. Find out more about the build up, the battle itself, the aftermath and its consequences here.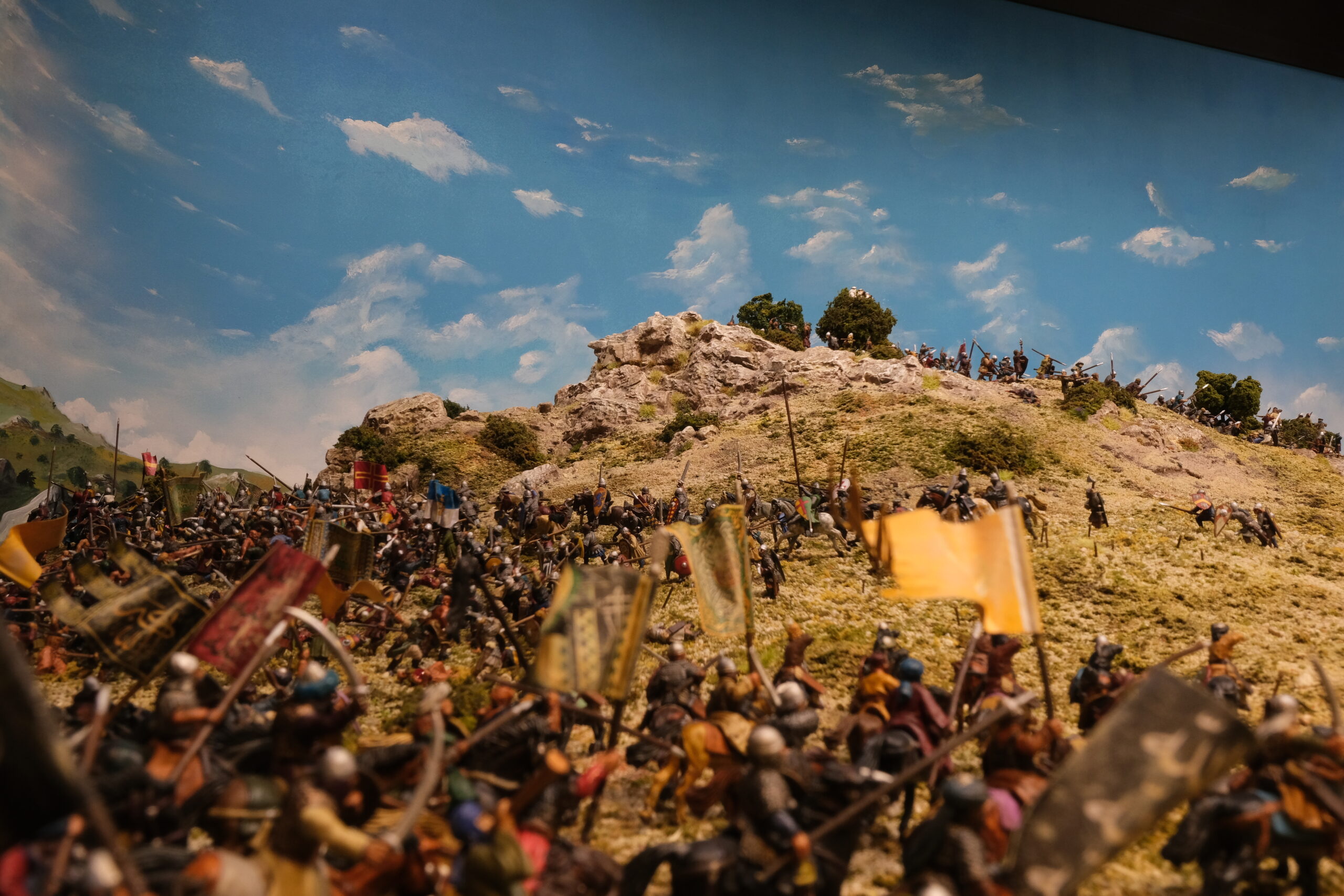 Building the Hattin Diorama
Find out how the Hattin diorama was built with a first person account of the entire journey from Tareq Nader Rajab. The entire building process was triggered by a moment of inspiration and entailed many challenges. Here you can read a detailed account of every single phase of construction, from the miniature painting, terrain building and final assembley.